About Us
About Haomei
With 20 years'development, Haomei has grown into a top aluminium foil manufacturers and suppliers. We are devoted to rich our aluminum foil varieties and the promotion of aluminum foil application. With constant and reliable quality, Haomei Aluminum has won many old customers in over 100 countries like United States, Canada, Brazil, Chile, Dominican Republic,Germany, UK, Sweden, Italy, Saudi Arabia, Yemen, UAE,Tunisia, Algeria, Nigeria, South Africa, Ghana, Kenya,India, Sri Lanka, Vietnam, Thailand, Nepal, Korea,etc.
Aluminum Foil Series
There are 1000/3000/5000/8000 series aluminum foil, covering 1050, 1060, 1070, 1100, 1235, 3003, 3004, 5052, 8006, 8011, 8021, 8079,etc. Different types of aluminum foil jumbo rolls are available: kitchen foils, aluminum foil packaging, food container foil, aluminum blister foil, bottle cap material, battery aluminum foil, cigarette foil, aircon alumium foil, color coated aluminum foil,etc.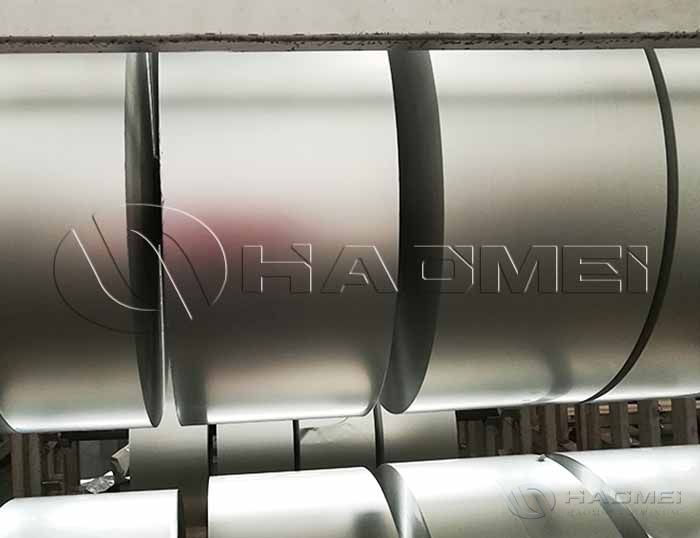 Reliable quality
We can produce aluminum foil rolls in accordance with different standards:National standard, American standard, European standard, Russian standard and many other standards. With over 20 years' manufacturing experience, Haomei aluminium foil is with better foil surfaces, fewer pinholes, and its various performances far exceeds the national standard.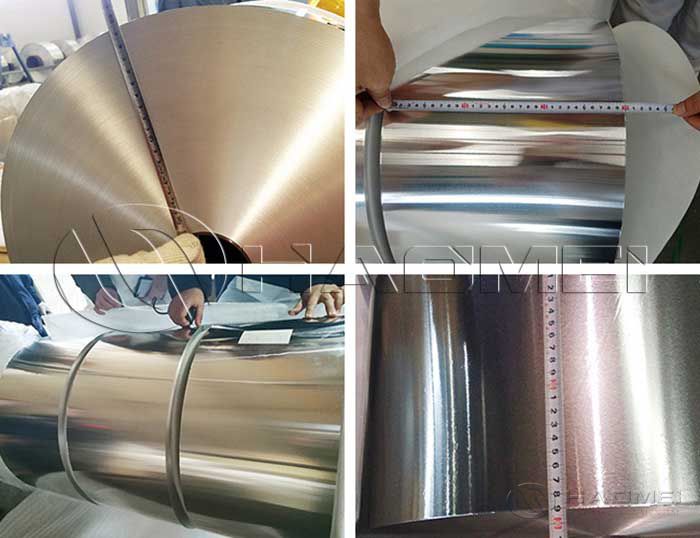 Our Factory
Haomei Aluminium has 8 aluminum foil rolling mills, which can produce various specifications of container foil, battery foil, aluminum foil for beer label, tape foil, medicine foil,cigarette foil flexible packaging foil, electronic foil, household foil and other more than 20 kinds of aluminum foil products with a thickness of 0.005~0.2mm and a width of 50~1700mm.
The aluminum foil rolling mills of the aluminum foil production line are equipped with Siemens pattern gauges and German Thermo Fisher thickness gauges, and are also equipped with 14 slitting machines, 3 rewinding machines, 3 coiling machines, 4 roll grinders and 31 annealing furnaces.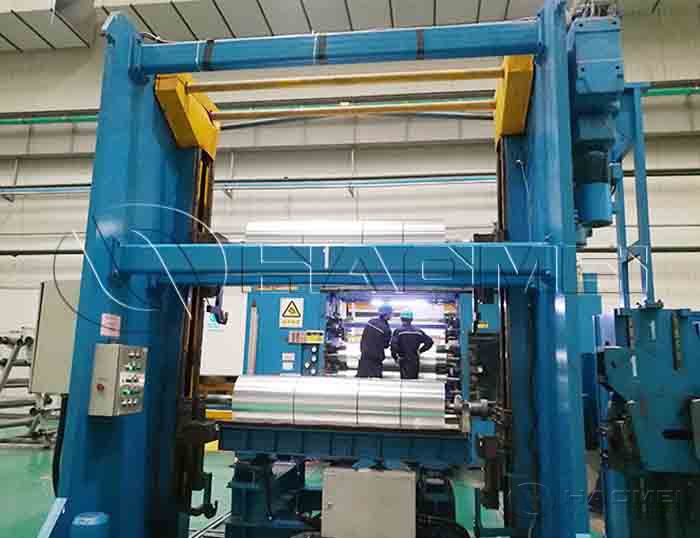 We now have currently has 9 coating production lines,which can produce various specifications of hydrophilic aluminum foil with a thickness of 0.08~0.2mm and a width of 150~1400mm.The coating production line currently has 3 sets of 1600mm wide coating machines, 6 sets of 1350 mm wide coating machines, 5 sets of slitting machines and 1 set of oiling machine.
There are 3 packaging workshops with coating packaging and large roll packaging,which can meet the packaging task of up to 2,000 tons per day. There are various packaging modes such as vertical wooden trays, horizontal wooden trays, pyramid wooden trays, double-sided wooden boxes,etc.
Inquiry