Aluminum Foil Raw Material Being Packaged in Factory
Publish:
Apr 12, 2022
Modify:
Apr 12, 2022
Author:
Dolly
From:
Haomei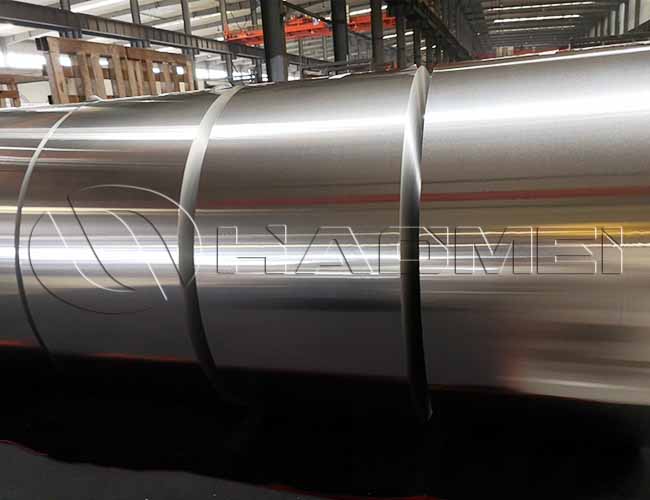 This is how Haomei aluminum foil jumbo roll packed automatically. We provide rich alloys of aluminum foil papers for further processing. Best price, Inquire now!
As a big aluminum foil jumbo roll manufacturer, Haomei Aluminum offers different alloys and tempers of aluminum foil raw material for different uses like household aluminum foil roll, hair foil, food container foil, electronic aluminum foil, aluminum foil for air conditioner,cigarette foil,etc.
The packaging design of Haomei Aluminum not only takes into account the transportation requirements, but also perfectly solves the quality stability requirements during transportation. All our packages are composed of two parts: inner packaging and outer packaging. The inner packaging relies on plastic diaphragms, anti-oxidation bags, and foam pads.