How Thick is Aluminum Foil in MM
Publish:
Apr 23, 2023
Modify:
Apr 23, 2023
Author:
Dolly
From:
Haomei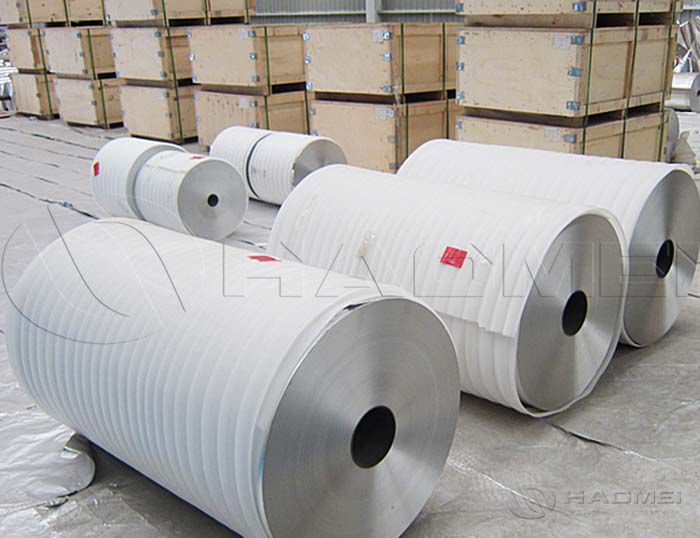 Different Al foil thickness can be obtained by changing the specific aluminum foil production process. The aluminum foil packaging is 0.0065mm-0.007 mm. The kitchen foil thickness is below 0.025mm. Learn more.
Aluminum foil production refers to the whole process from the beginning of aluminum ingot to the processing of plain foil, which is the continuation of the cold rolling process of aluminum sheet.
There are two kinds of aluminum foil blanks: hot-rolled billet and cast-rolled billet, which are cold-rolled into the primary aluminum foil with a thickness of 0.4-0.7mm, and then rough-rolled, intermediate-rolled and finish-rolled to obtain different Al foil thickness.
The specific aluminum foil manufacturing process is determined according to the types of alloy, finished product specifications, product quality requirements, production amount, production equipment and production capacity of production equipment.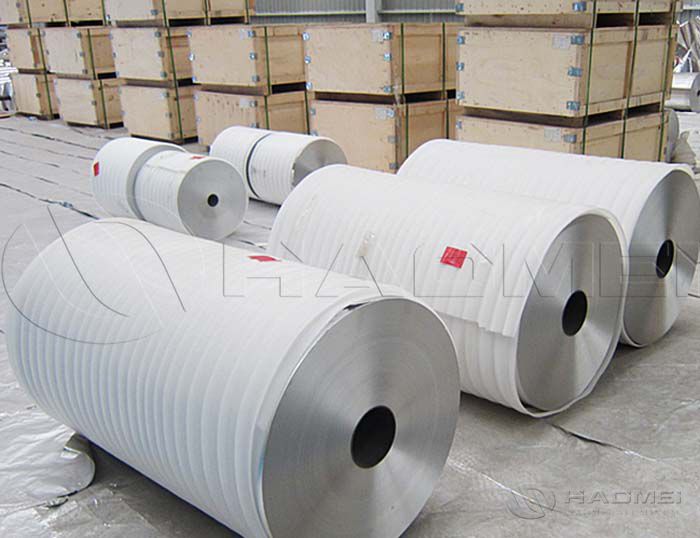 The aluminum foil packaging is 0.0065mm-0.007 mm. The overall production process is aluminum ingot melting-cast rolling-cold rolling -annealing-cold rolling- primary aluminum foil-rolled rolling-medium rolling (dual-combined)-finished product annealing-packaging.
It is is a high -end packaging material, which is widely used in the trademark and packaging of high -end goods. Aluminum foil like 8011 aluminum foil is also widely used in the packaging fields of food and medicine. The aluminum foil and plastic film are compounded, which effectively make use of high temperature -resistant cooking and completely shading to make steamed bags. It can be packed and cooking foods. Multi -layer composite film is also used in snacks such as biscuits, snacks, and beverages.
In the kitchen, aluminum foil is often used for packaging food, especially in baking bread or heating food. If the food is baked directly into the oven, it is prone to uneven heating and too slow heating. And if the food is wrapped with aluminum foil to heat, the thermal source of the oven is passed to aluminum foil paper and then to the food, so that the closed space between food and aluminum foil will have a lot of water vapor and hot air that can make food uniformly heated, but also speed up heating.
The kitchen foil thickness is below 0.025mm, that is, below 25 microns, and the thickness of the normal kitchen aluminum foil is about 10 microns -20 microns. If aluminum foil is only used to wrap the food, you can buy 10 micron thick aluminum foil. If it is used for grilled fish, barbecue and other foods that are more fat or not easy to bake, you can buy 20 micron thick aluminum foil.