Aluminum Foil Wrap, Kraft Paper and Vacuum technology
Publish:
Sep 13, 2023
Modify:
Sep 13, 2023
Author:
Dolly
From:
Haomei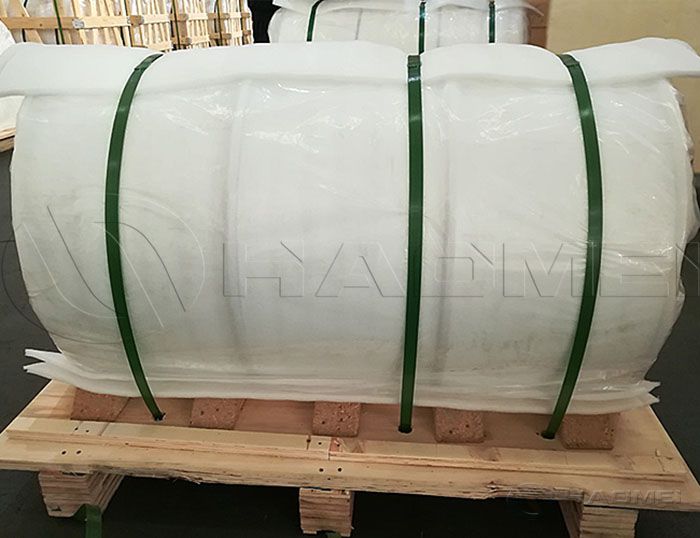 In the field of food packaging, kraft paper, aluminum foil wrap and vacuum technology are three very important materials. What are their performance and advantages in food packaging? Learn more.
In the field of food packaging, kraft paper, aluminum foil wrap and vacuum technology are three very important materials. Kraft paper's sustainability, anti-oil and moisture-proof capabilities, aluminum foil's freshness-preserving, anti-corrosion and heat-sealing properties, and vacuum technology's oxygen reduction, freshness-preserving and extended shelf-life properties make them a commonly used material in the food packaging industry.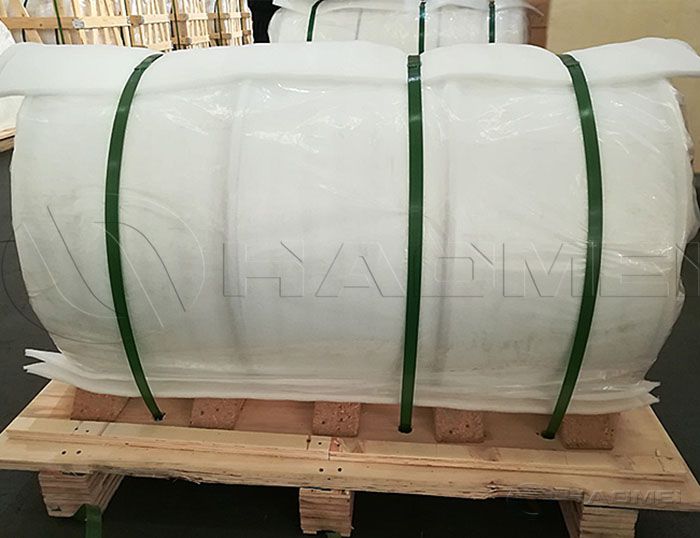 1. Sustainability
Kraft paper is a more sustainable packaging material. Since it is obtained by turning kraft hide into paper, its production process does not have too much impact on the environment. Kraft paper uses fewer chemicals in its manufacturing and processing than other packaging materials, making it less of a burden on the environment. It can be easily recycled and reused.
Aluminum foil is also sustainable. It can be used to package various types of food, such as candy, coffee, tea, baked goods, etc. Their high retention and maintainability make them ideal for food packaging.
2. Moisture-proof and oil-proof
Food packaging requires moisture- and oil-proof properties. Using kraft paper can help keep food dry and protect it from grease. Since kraft paper is less absorbent, it prevents food from being affected by moisture and maintains its quality and taste. In addition, kraft paper also has oil-proof properties, which helps reduce friction and other effects when packaging and food come into contact, thereby maintaining the appearance and quality of food.
Aluminum foil food is also moisture-proof and oil-proof, which can effectively extend the shelf life of food. It can effectively protect food from external influences and prevent the intrusion of oxygen, moisture, ultraviolet rays and microorganisms.
3. Fresh-keeping performance
Using kraft paper and aluminum foil can extend the freshness of food and maintain the nutritional value of food. Kraft paper can prevent food from deteriorating due to oxygen, thereby maintaining its freshness, which is very important for food that needs to be preserved for a long time. Aluminum foil in freezer can prevent food from being oxidized by oxygen and affected by other external substances, thus extending the shelf life of food.
4. Vacuum technology
Vacuum technology is a very important food preservation technology. Place food in vacuum bags, thereby reducing the presence of oxygen and other ingredients detrimental to food preservation. Vacuum packaging prevents food from deteriorating and developing odors, thereby extending its shelf life. At the same time, in vacuum packaging, food can be fully exposed to the vacuum, which helps maintain its nutritional content and quality.
Haomei Aluminum provide food grade aluminum foil jumbo roll with different thicknesses. Welcome to leave message below to tell us what you need.