Is Aluminum Foil Hydrophilic
Publish:
Nov 13, 2023
Modify:
Nov 13, 2023
Author:
Dolly
From:
Haomei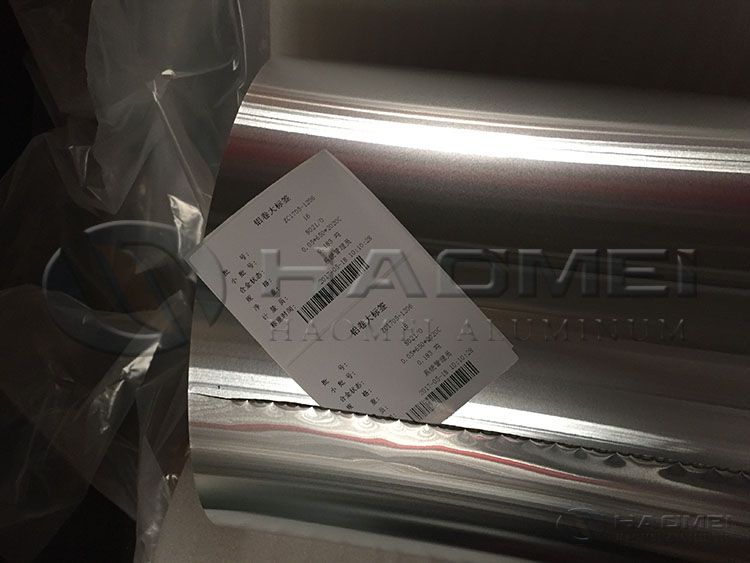 Aircon aluminum foil is divided into hydrophilic aluminum foil and plain aluminum foil. So not any kind of aluminum foil is hydrophilic. What are different types of ac foil tape? Learn more.
Aircon aluminum foil is divided into hydrophilic aluminum foil and plain aluminum foil. So not any kind of aluminum foil is hydrophilic. They accounts for 80% and 20% of the total air-conditioning foils respectively.
The surface of the former has anti-corrosion and organic hydrophilic coating, which has good anti-corrosion and hydrophilic properties. It also has the characteristics of anti-fungal, stamping resistance, solvent resistance and heat resistance. The heat exchange rate is 10~15% higher than that of ordinary aluminum foil.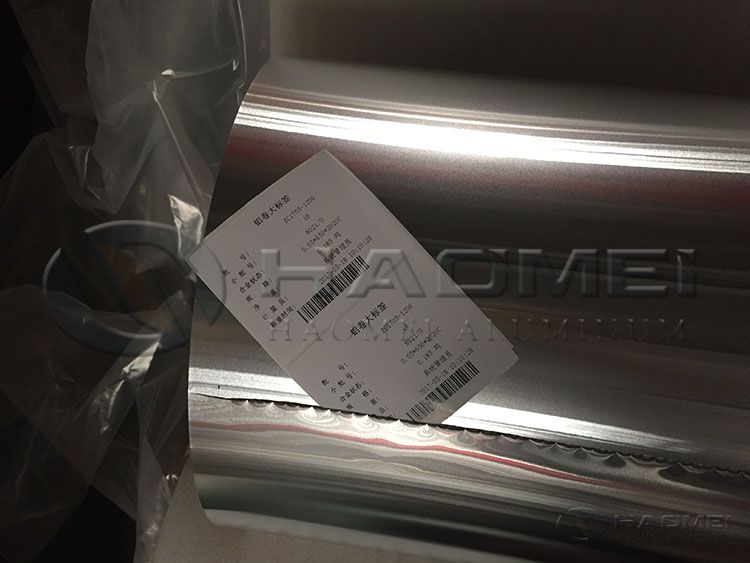 The AC foil tape used in the early days was plain foil. In order to improve the surface properties of plain foil, an anti-corrosion inorganic coating and a hydrophilic organic coating are applied before forming to form a hydrophilic foil, which is widely used in household and industrial air conditioners, refrigeration cabinets, automobile air conditioners and other refrigeration equipment. The thickness of air conditioning foil is 0.07mm~0.2mm.
The surface of hydrophilic aluminum foil has a strong affinity for water. Condensed water spreads quickly on the fins and is not easy to form "water bridges". Therefore, the ventilation effect is good when the air conditioner is running, so hydrophilic aluminum foil has better performance. For hydrophilic aluminum foil, its performance is related to the pressure drop ratio while the pressure drop ratio is related to the hydrophilic angle, so the hydrophilic angle is also an important factor in determining material performance.
The hydrophilic film will age and oxidize over time, and its hydrophilic performance will significantly decline, causing condensation water to be generated during the refrigeration process, forming water bridges between the aluminum foil fins, blocking the circulation air ducts, and causing the refrigeration effect to decline year by year.
There are two types of hydrophilic aluminum foils: one is normal hydrophilic aluminum foil (blue), and the other is corrosion-resistant hydrophilic aluminum foil (gold). Normal hydrophilic aluminum foil is coated blue. This painted aluminum foil prevents condensation from forming water bridges. This blue hydrophilic aluminum foil is generally used in the production of small heat exchangers in daily environments. High corrosion resistance hydrophilic aluminum foil coated with gold color is an excellent solution for corrosion resistance.
The main alloy grades of the large foil roll for air conditioner include 1100, 1200, 8011, etc. From a usage perspective, air conditioners do not have strict requirements on the chemical composition of aluminum heat exchange fins. Without surface treatment, 3A21 aluminum alloy has relatively good corrosion resistance, high mechanical properties such as strength and elongation, and high hardness.